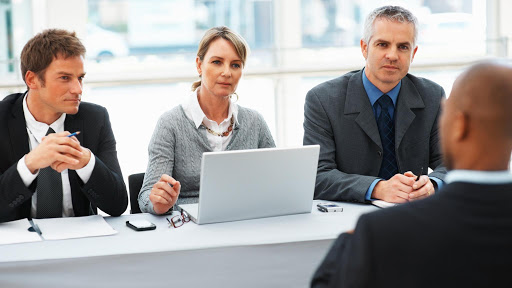 Learn How to Ace a Job Interview
Due to some health issues, I had to quit my job and once I got recovered I started hunting for a job. In this process, I understood that it was like I'm a fresher after a year gap and have struggled a lot to get a job.
During this process, I have met a lot of people who are struggling to clear interviews. For a fresher or for someone who is looking for a job after a break in their career this article of mine could be helpful.
After attending a couple of interviews and seeing how people answer to them I felt I can be of some help to you by sharing the most asked questions and how to answer them. Let's get started and be the lucky one to crack a job.
Tips for Acing a Job Interview
Everyone just focuses on their communication skills, yes, you are going the right way but did you ever think of this, is communication the only thing that the recruiters will be looking at?
Absolutely no, your appearance and confidence make a great impact too. When we get very busy preparing for the interview we most likely forget about our appearance and get nervous in front of the recruiter. I would like to give you some tips to grab the positive attention of the recruiter at the very first glance.
Prepare for Interview Success
Men or women choose formal attire, washed and pressed neatly. You can choose your accessories to keep the look formal. Next, focus your body language.
Interview Etiquette
Greet the recruiter as soon as you enter the room with a smile and crisp handshake, this builds a positive attitude. Do not sit before the recruiter offers you a seat and when you sit, sit straight, do not bend, and sit or play with your belongings in your hand.
Keep all your belongings in your bag and place it on the chair available next to you or on the floor. Do not place anything on the recruiter's table, place your hands on your laps, and do not fold them.
Make sure you are not yawning, itching your head, playing with the chair, etc this shows the recruiter about your confidence and creates a positive impact. Be confident while answering and focus on your tone and the way you answer along with your body language.
Tell me about yourself?
If you lack confidence, you may not be selected despite answering all the questions. Tell me about yourself? This is one of the first questions that most recruiters ask! This question gets you started in the interview.
So, are you making sure you are talking about yourself, your parents, city, college, hobbies, past job, etc? If your answer is YES. Then it's time to think Why would recruiters want to know about you, your parents, city, hobbies, etc.. Then how to answer to this question? Do you think they want to know about you, or what you can do for them?
The first thing to remember, these first 30-50 seconds time are very crucial and you need to do your best to grab the recruiter's attention and prove that you are not one among the bunch of candidates attending the interview. Give them a brief about your work, skills, professional achievements, and career goals.
Why do you want to work here?
Why do you want to work here? Most of the employers want to know why you have decided to work with their company. This question is to understand if you know or if you are aware of the industry, products, services, history, mission, and work culture of the particular organization you have applied for.
To answer this question you will need to do some research about the organization before you attend the interview. Have a brief understanding of the organization and make a note of the aspects that are appealing to you which can be the reason you have chosen that organization to work with.
What are your strength and weaknesses?
What are your greatest strength and weaknesses? When this question is asked you are being given an opportunity to tell the recruiter about your professional skills. It can be surprising that you are asked to talk about your weaknesses but remember this is to know if you are aware of your weaknesses and if you have worked on them and have improved yourself.
Share your skills and try to relate them to the current role you are being interviewed for. Share your weaknesses and tell them how you overcame them and what did you do to change your weakness into your strength. This leaves a positive impact on how you deal with feedback given in the future.
Tell me about a difficult work situation
Tell me about a difficult work situation and how you overcame it. This question is asked to check your problem-solving skills and also your ability to work under pressure. This is an excellent opportunity to prove yourself and shows that you can go the extra mile which makes you really stand out. Try to include multiple qualities of yours into one answer and explain how you dealt with it.
Why should we hire you?
Why should we hire you? You might be thinking how would you answer such a question without knowing about the other people. Remember, you do not have to compare yourself with them, this is the time to talk about your unbelievable passion, desire, and commitment to the opportunity given.
Do not try to repeat the skills you are speaking about trying to talk about the skills you have and couldn't tell about during your previous questions. Do not answer this question by stating a single statement such as I'm hard-working I'm a quick learner I'm punctual, etc. Be bold, confident, talk about your skills, try to use examples, and prove yourself as the best person for this role.
Learn from Interview
If you haven't been selected don't lose heart. They are thousands of people applying for the same post. Keep trying and try to improve yourself with every attempt that you make. Never get disheartened or lose hope. Your limitation is only your imagination. You can achieve a lot beyond your imagination. All the best to everyone reading this article.
I wish you success.