Today I'm going to show you Top 10 Games under 50 MB for your Android smartphone.
Addictive 50MB Games for Android – These are Games are the most popular in android world. This is not a secret that each one out there is a huge fan of android games.
So today guys I have picked some best android games and they are absolutely free games. The most interesting thing is that all the games listed below are under 50 MB, so you don't have to wait long to download these games on slower Internet connection.
I have kept all the best android games that are sized less than 50 MB, so your limited and slow data pack won't hurt you and you can enjoy the games. So here's the list below.
1. Fast Racing 3D
Description: Fast Racing combines stunning, high-fidelity graphics with addictive gameplay that will have you swerving through oncoming traffic, collecting power-ups, and knocking other racers off the road. With astonishing physics, eye-popping tracks, and awesome cars, Fast Racing creates a new type of racing experience for Android users.
Game Features:
Cutting Edge 3D Graphics and gnarly impact-crash sound effects
Upgrade and customize your own vehicles
Earn cash rewards to unlock new cars
Race the way you want: you can touch or tilt to steer
Enjoy well over 10 hours of gameplay in the massive career mode with 48 levels.
2. Death Moto 4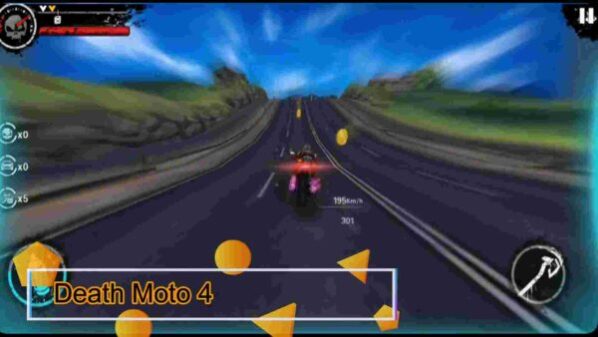 Description: Death Moto 4 is a sequel to death moto 3, with new visual effects, more violent fighting experience. Ride your moto through the heavy enemies, reach the end. Multi-level crossing! Tornado rampage across rural roads, through the deep silence of the highway, or the rampage on the snowy street.
No matter which way you chose to head-on, collision with killers is waiting for you. Unlock and upgrade 10 different motorcycles, each motor can be equipped with a variety of upgrade projects, such as nitrogen, machine guns, rocket launchers, and so on. Do not give any opportunity to killers.
Game Features:
Intense chase, fierce fighting to survive.
Upgrade the corresponding properties, increase the distance that you run in the game.
Correctly use of nitrogen and dodge attacks from enemy to keep you fastest speed in a long time.
Control Moto to avoid the violent tornado.
3. Jungle Fly
Description: Jungle Fly is an awesome game with good graphics. You want to control this agile bird escaped dragon. Slip up and down the screen to control the upper and lower flight. Tilt the device left and right to control flying around.
Game Contents:
The game will appear in a variety of props (magnets, large coins, shields, sprint) to help you get more points.
A lot of tasks and accomplishments.
Upgrade character attributes to achieve higher scores.
Participate in online interaction, challenge the world players.
4. Dr Driving 2
Description: Dr Driving 2 is a sequel to the famous and most downloaded Dr Driving 1. This time the game is more fun as you will have better visuals, the game offers a brand new simulation experience.
The game contains a lot of cars which you can purchase by collecting coins in the games. Comparing to the previous part the game this time looks much better and stunning.
If you have played the first part then you should try this also you will love it!
The game also offers challenging multi-stage levels and real-time online multiplayer, so play and enjoy.
5. Turbo Driving Racing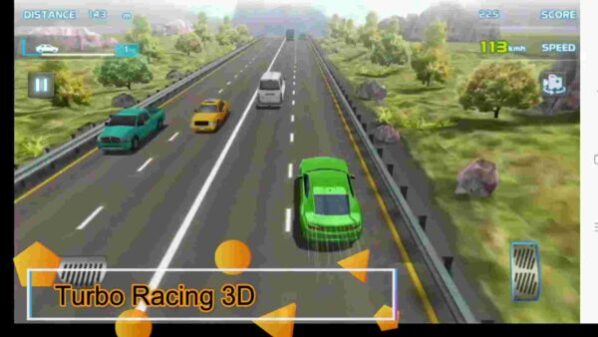 Description: Turbo Driving Racing is a mix of high-octane driving and endless racing. It is one of the best arcade endless racing games with stunning 3D graphics. The ultimate endless race in the city streets, countryside roads, and seashores, featuring amazing vehicles, addictive gameplay, and intense traffic competition. Barrel through packed streets, avoid crashes, take down traffic cars, pick up coins, and perform dynamic, high-speed aerial stunts! The game will challenge even the most skilled racing fans.
Game Features:
Breathtaking visuals and amazing tracks
Earn cash to unlock and upgrade 8 high-performance vehicles
Pick your favourite colours with 9 paint choices
Customize your cars through 9 different types of wheels
How to Download Apk File:
Click the Download Button.
Then Wait for the popup the new tab.
Within just 5 seconds your apk will download automatically.
If somehow apk not downloading just click the refresh download Button.
How to Install the App:
First, download the app apk file.
Then Go Download manager find apk.
Then simply install the apk file by clicking it.
Allow all permissions.