Exam Name: Advanced Competitive Research Practices with Semrush
Exam URL: https://www.semrush.com/academy/courses/advanced-competitive-research-course/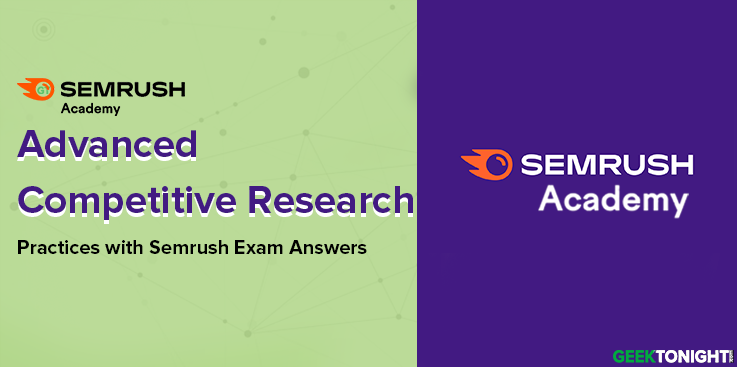 ---
True or False: With the help of Traffic Analytics, you can find data about top destinations that visitors reach directly through hyperlinks on the analyzed website.
True or False: Analyzing competitors' referral links with the help of SEMrush tools (such as Traffic Analytics, Backlink Analytics, Market Explorer and Topic Research) can be a pipeline for finding potential affiliates.
Which of the following media buys will work for your business if you are in a restricted industry, and need to focus more on experimental platforms? Choose three options.
TikTok 

Facebook 

Reddit 

Twitter 

Quora
Which SEMrush tool will help you understand what kind of customers are the core audience of your new market (their typical interests, average age and gender)?
Market Explorer

Organic Research
Topic Research
---
All SEMrush Certification Exam Answers
Semrush SEO Certification Exam Answers
---
Semrush SEO By Greg Gifford Certification Exam Answers
---
Semrush Technical SEO Certification Exam Answers
---
Semrush Content Certification Exam Answers
---
Semrush Competitive Research Certification Exam Answers
---
Semrush Sales Certification Exam Answers
---