If you want to start your own business, it is normal to be concerned about your progressing towards your goals and ensuring that your business ends up successful.
You may potentially face a lot of obstacles, such as choosing your business goals to work towards in the initial stages of your business.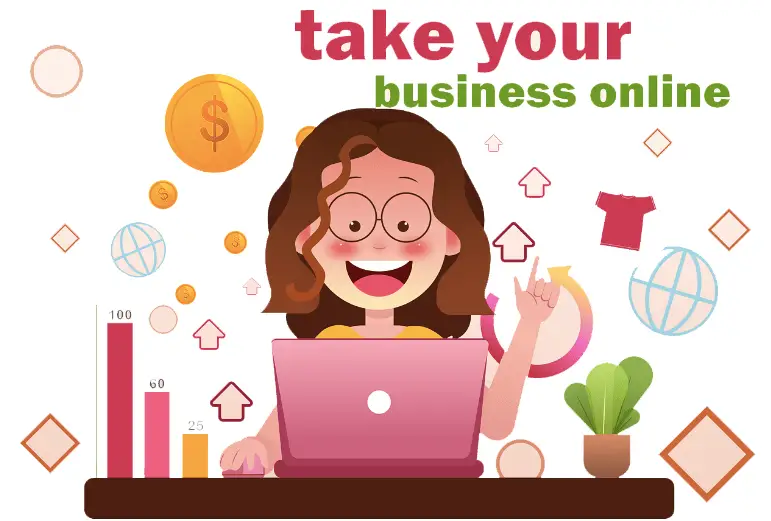 All the entrepreneurs want to ensure that their new business initiative ends up being a successful one, but the path to a successful business is not easy as it seems.
If you want your startup to be profitable, then read the article till the end and follow the suggestions laid out by you and ensure that your business is a successful one.
---
How to Create Business and Get the Maximum Benefit
Good Customer Service
According to a lot of studies and data, ninety-six per cent of the customers will not be coming back to do business with a firm that offers them a very bad customer experience.
A lot of contrasting studies have also shown that it takes a lot of positive customer experience to make up for one single bad experience faced by the customer.
You also need to consider the fact that a loyal customer would ensure that you sell your products and services much more easily, and hence investing in good customer service should essentially be your priority.
Building Word of Mouth Marketing for Your Business
Irrespective of whether or not you are operating your business in a small town or a big city, publicity through word of mouth will always be the best way of marketing.
Most of your potential customers are gonna be searching your business over the internet to look for reviews before they decide to do business with your company. In order to get a good word of mouth, you need to provide good and professional service to your client.
You can also try and give some of your profits back to the community for positive exposure by providing support through sponsoring local organisations and providing charity.
Efficient Marketing Efforts
Marketing is key to the growth of your new business. It is not necessary for you to spend loads of money on marketing efforts, you can promote your business efficiently through cheaper avenues as well.
You can commit to steps such as the creation of a promotion kit which will be helpful in the initial stages of your business.
You can try the good old method of cold calling as well which is still equally effective. You can give out freebies in the form of workshops or classes which are directly related to the products or services being sold by you.
Building Your Online Presence
You can create a good professional-looking website which would accept payments online easily without any hassles. You can surely try and expand the horizons of your business by making sure that you are ready for eCommerce as well.
A lot of the research suggests that more than 80 per cent of the users study and research the products online before making their purchases and hence having a solid online presence is only going to boost the sales numbers of your firm.
You do not need a flashy or a fancy website, a simple one with the essential information would work out well.
Cutting Any Extra Costs
Your business costs would be ranging from your office space to transportation charges, will always be rising, and hence you need to keep track of these expenses in check.
Even though the task of tracking expenses is very time-consuming and tedious, you need to ensure that you utilise technology in the pursuit of making your job as easy as possible.
There are a lot of applications that you can download on your mobile to track the expenses of your business. You need to conduct annual or bi-annual audits to account for your major expenses that have taken place.
Ensuring that you are Mobile Friendly
You need to ensure that your online presence, including your business website, is friendly to use on mobile phones. Since more and more people are using mobile to browse the internet, you need to take steps to ensure that your business is mobile-friendly as well.
You can also utilise mobile marketing as well which would potentially increase the sales to a large extent.
Tools like text message ads or mobile display ads can be utilised to the best extent. According to a study, mobile phones will soon become the default payment method. So using mobile payment systems such as Google Pay, Apple Pay, or Venmo can be very convenient for both you and your customer.
Utilising the Cloud
There is absolutely no doubt that cloud computing has been developing and has given a lot of leverage to startup businesses specifically. You can potentially save a lot of money and get access to whatever, at any time is the biggest advantage one can get through the cloud.
Finding the Right Staff
Attracting and ensuring that the right staff and employees work for you can be one of the most important for the eventual growth of your business.
You need to be careful about the training and the hiring part while choosing your employees. You definitely need to engage in a long-term plan for hiring your employees, especially if you plan on your business becoming a successful one.
Updating Your Business
Plan Regularly Once you go forward with your initial business plan, you need to ensure that once you have tested the feasibility of your initial plan and have secured the initial funding, it is now the time to formulate a new plan after reviewing the areas your business has been lacking through the end of the financial year.
You need to determine the financial health of your company in order to ensure that your formulation of a plan is spot on.
Irrespective of your focusing on your new business, you have to ensure that take a balanced approach to your life as well.
You need to have hobbies and make sure that you do not spend your entire life slogging in your office working towards your business. Having an effective work-life balance is essential for success as well.